Our amazing robot costumes certainly break the mold and stand out in any setting; better yet, they have a host of features such as multicolor lighting, sound effects, on-board synthesizers and more.
Our robot suits are perfect for live events, Sci-Fi shows, TV commercials and anything you can imagine.
Experienced suit actors included ensuring perfect fit and performance.
Batteries included.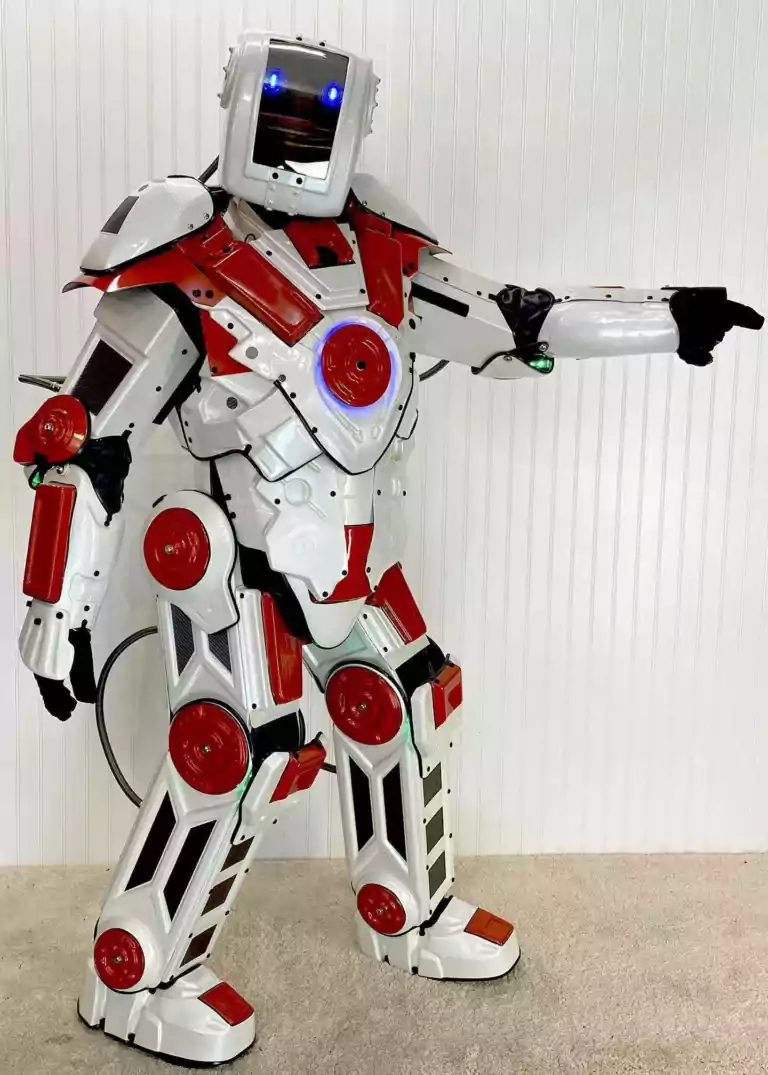 Digit
Our newest entertainment robot model Digi-bot (aka "Digit") is a realistic simulation bot with multi-color lighting effects and choice of external or internal audio-fed speech and sound effects.  
Standing a bit over 6 feet in height, DIGIT is suitable for filmings / commercials/ tv and live events.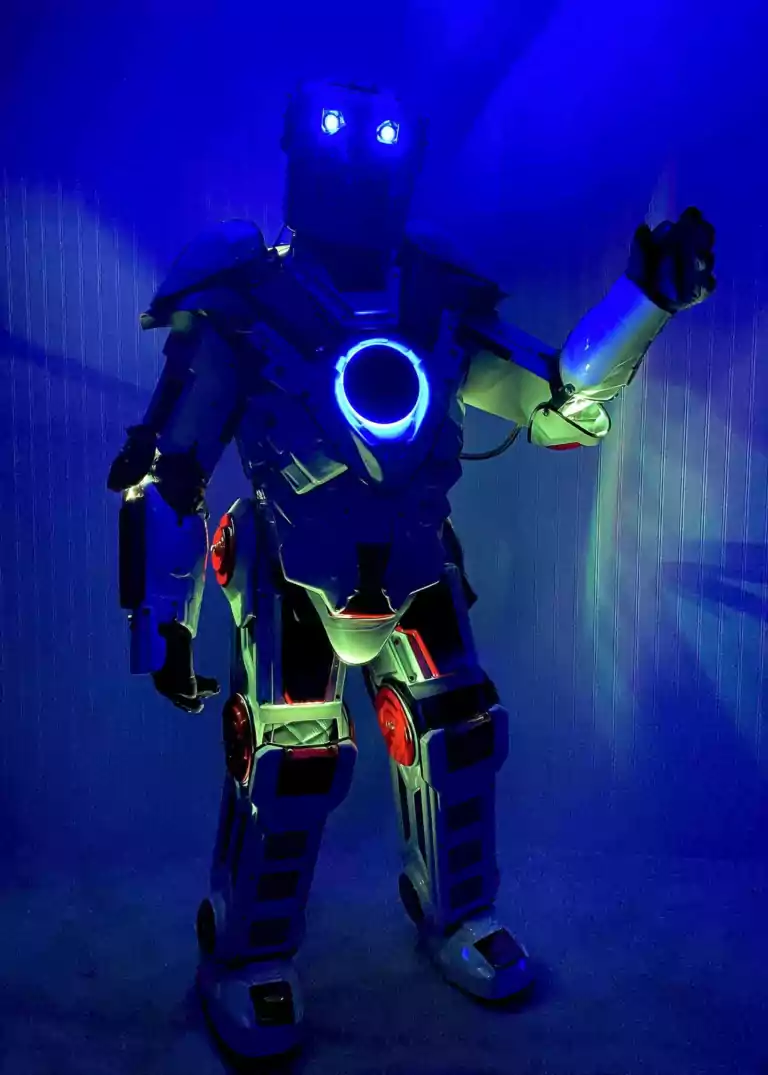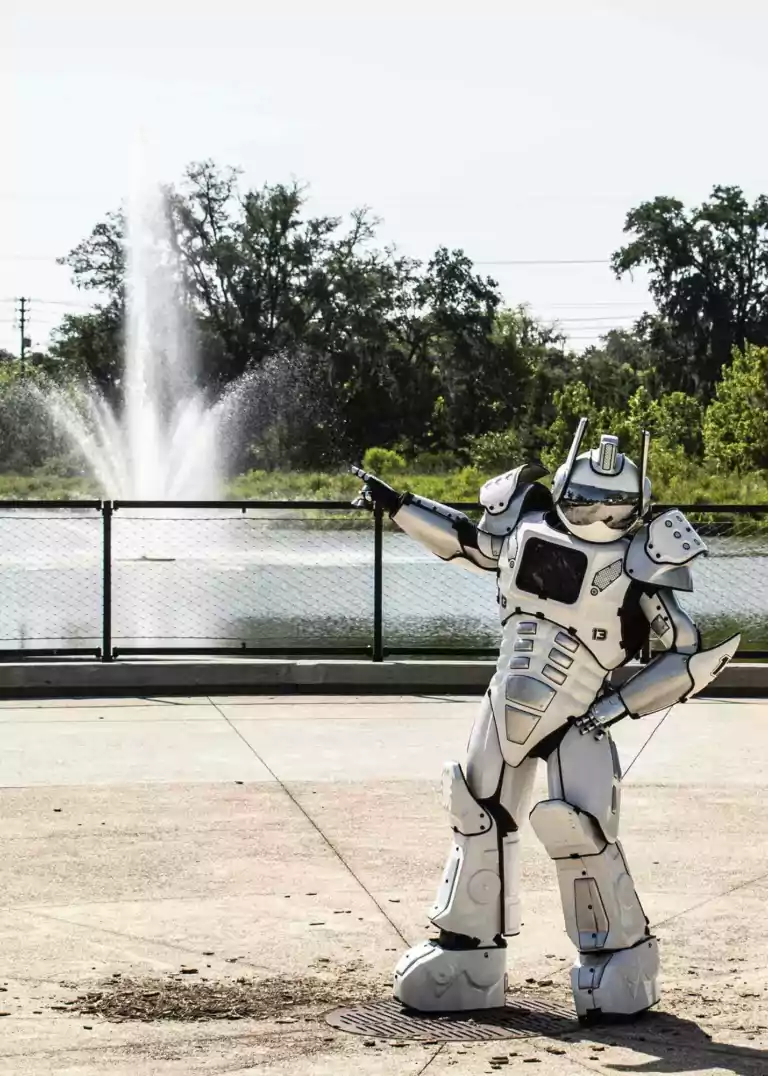 Plexo
Realistic robot suit with flashing LED lights and choice of external or internal audio feed through a synthesizer board for machine voice. Stands a bit over 6 feet in height (7 feet when in Segway "wheely" mode). Suitable for filmings / commercials/ tv / live events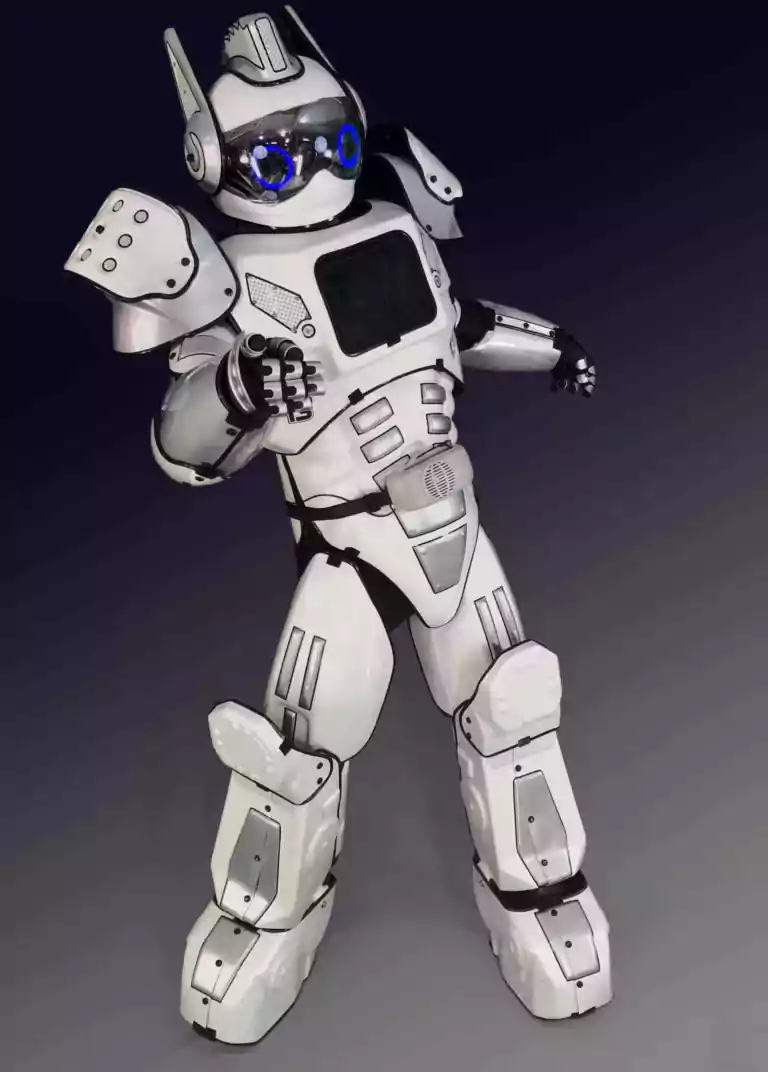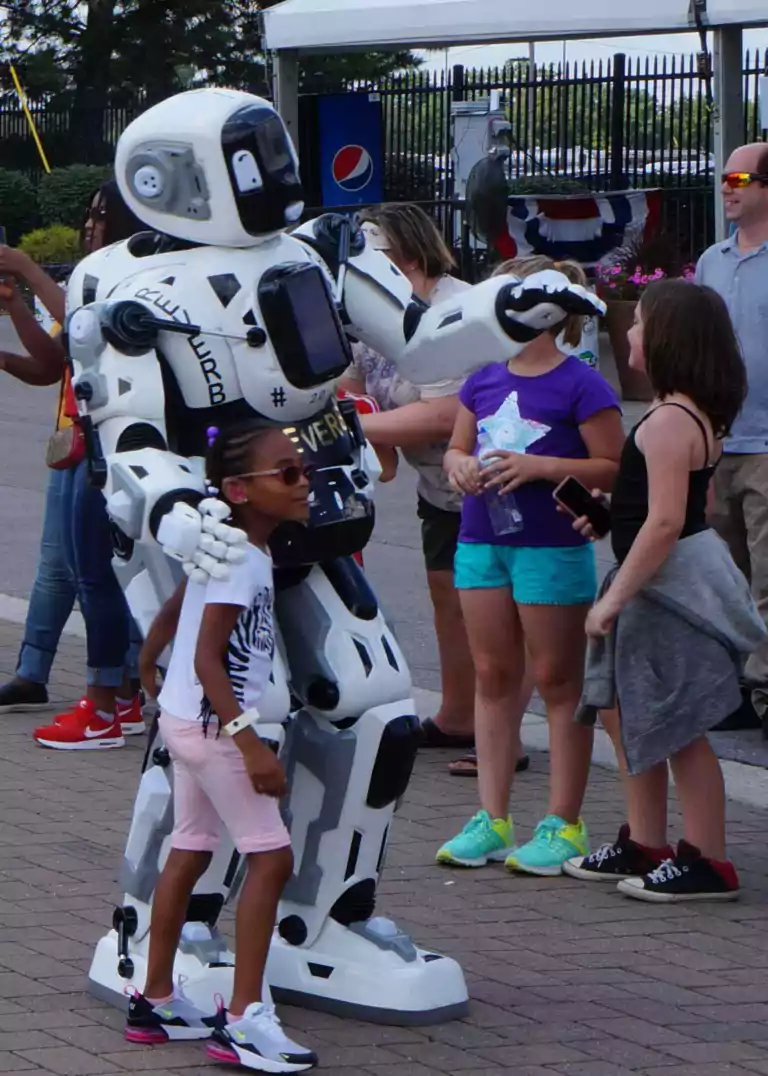 Reverb
Realistic robot costume with lighting effects and choice of external or internal audio feed.  On board synthesizer for machine voice.  Stands a bit over 6 feet in height.  Suitable for filmings / commercials/ tv / live events