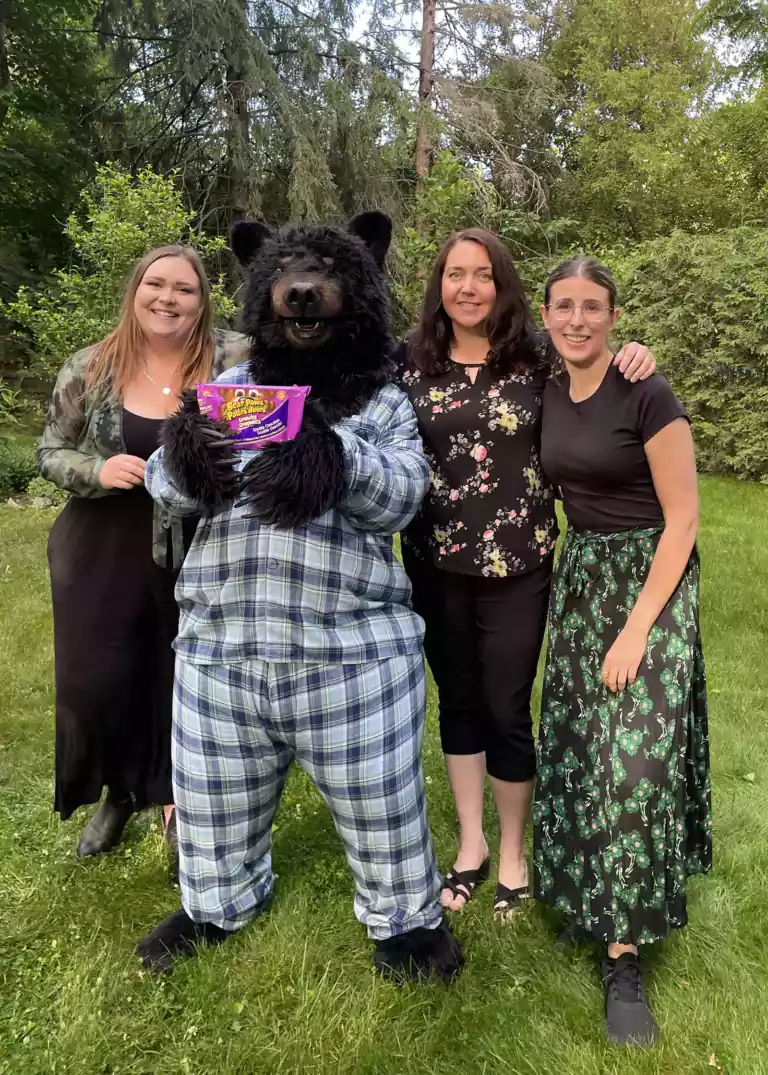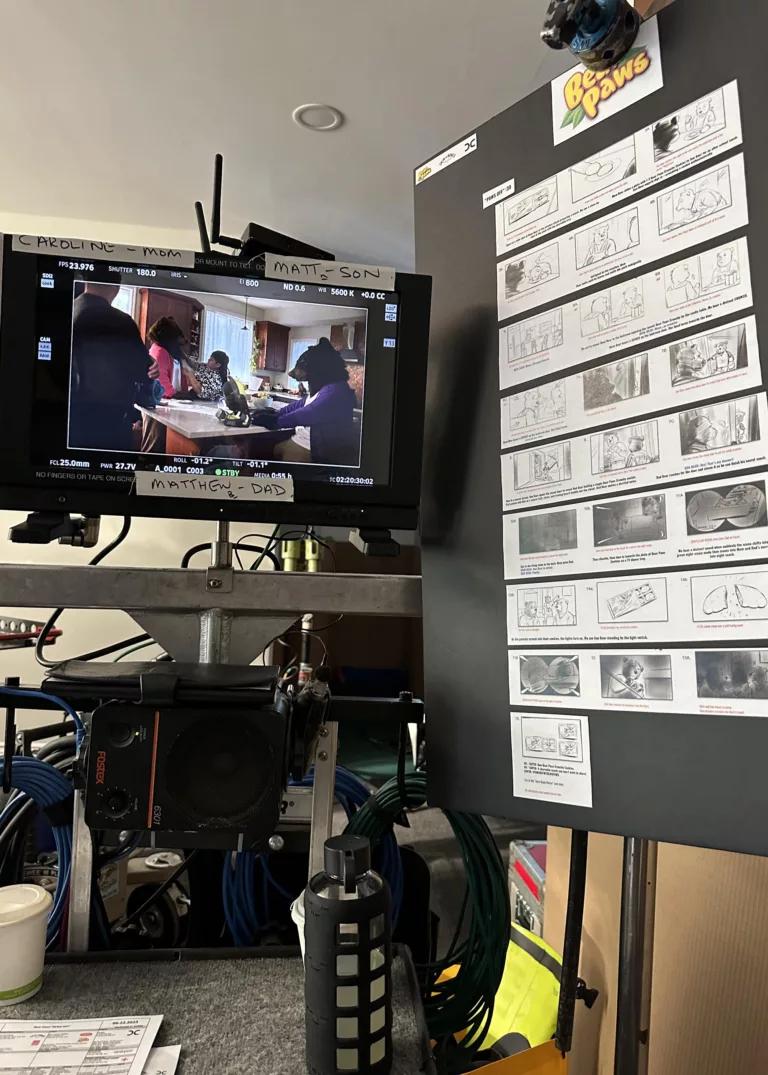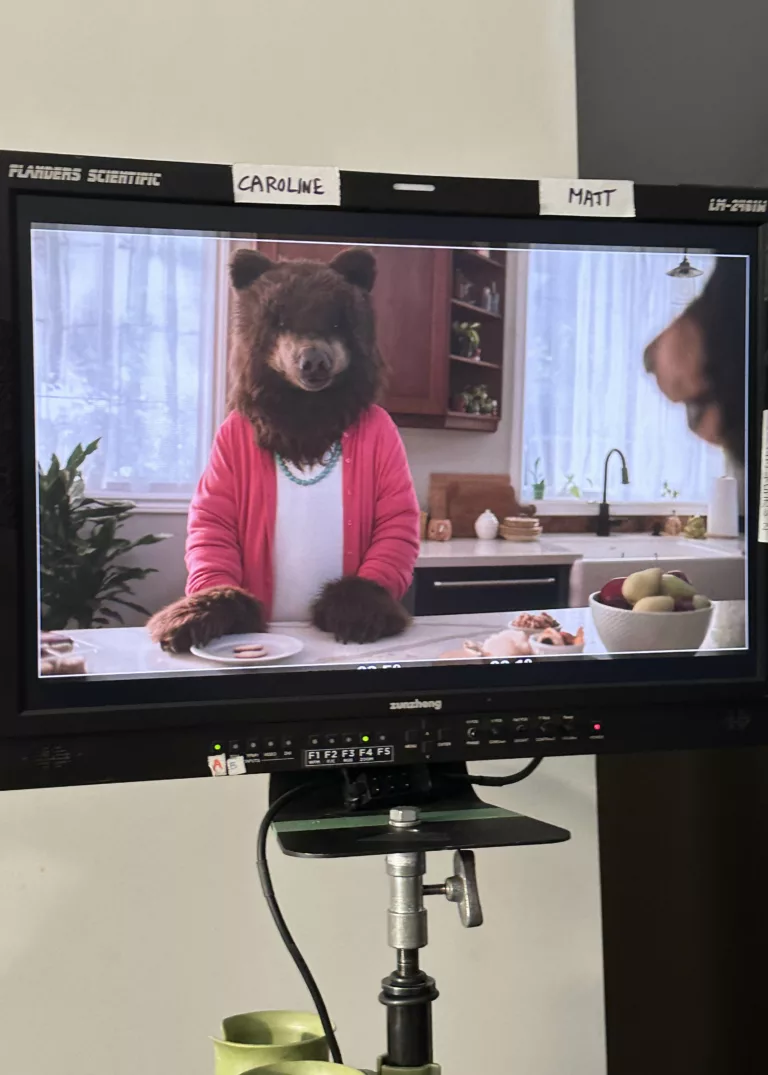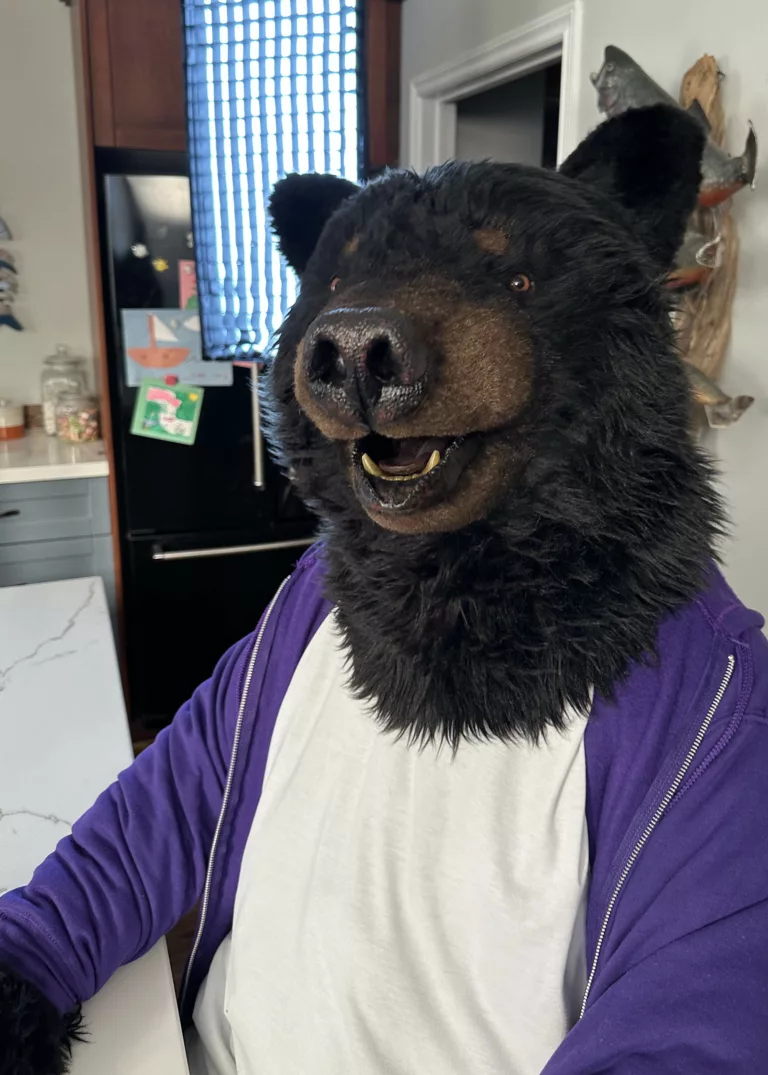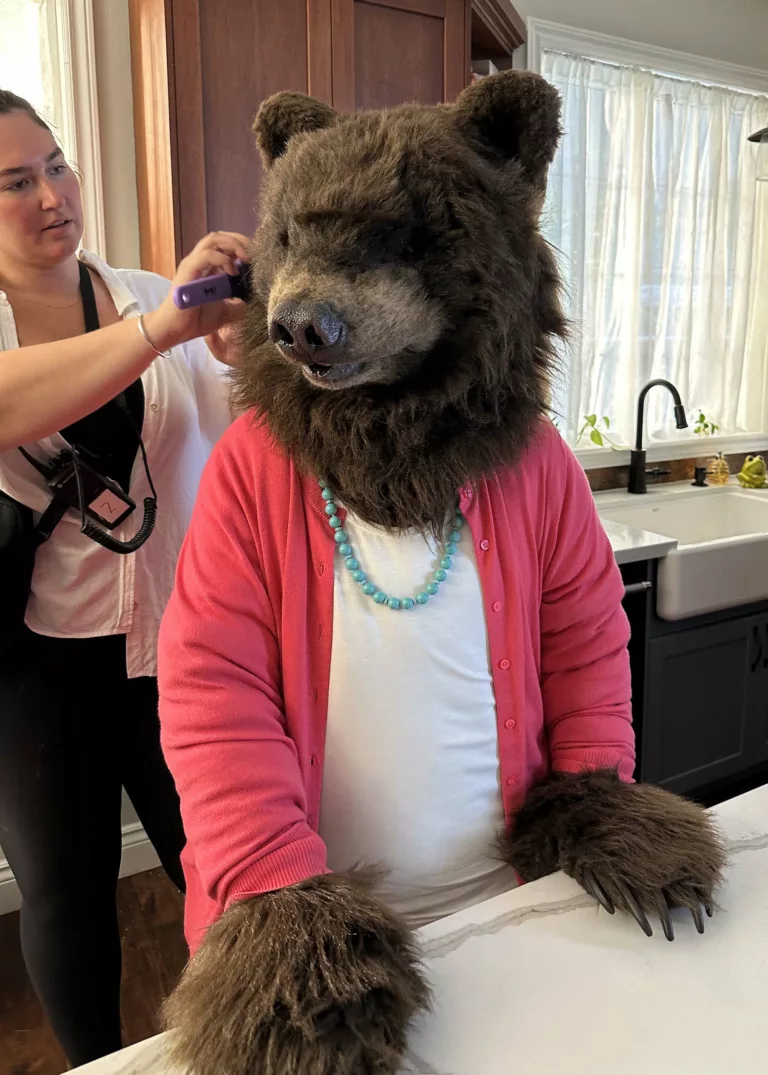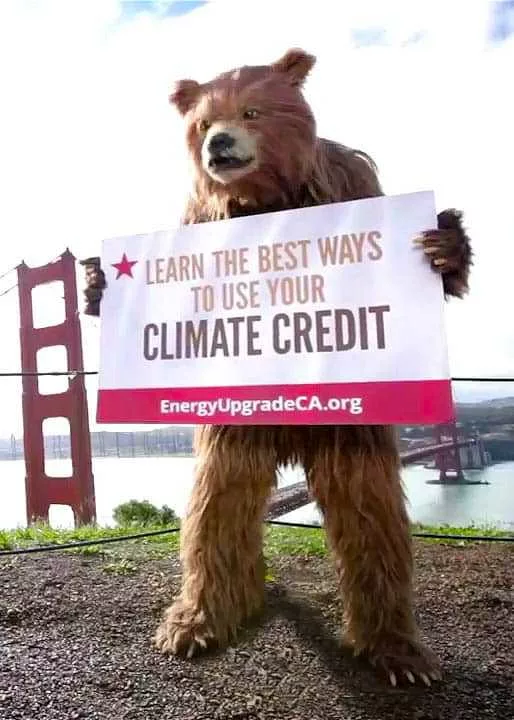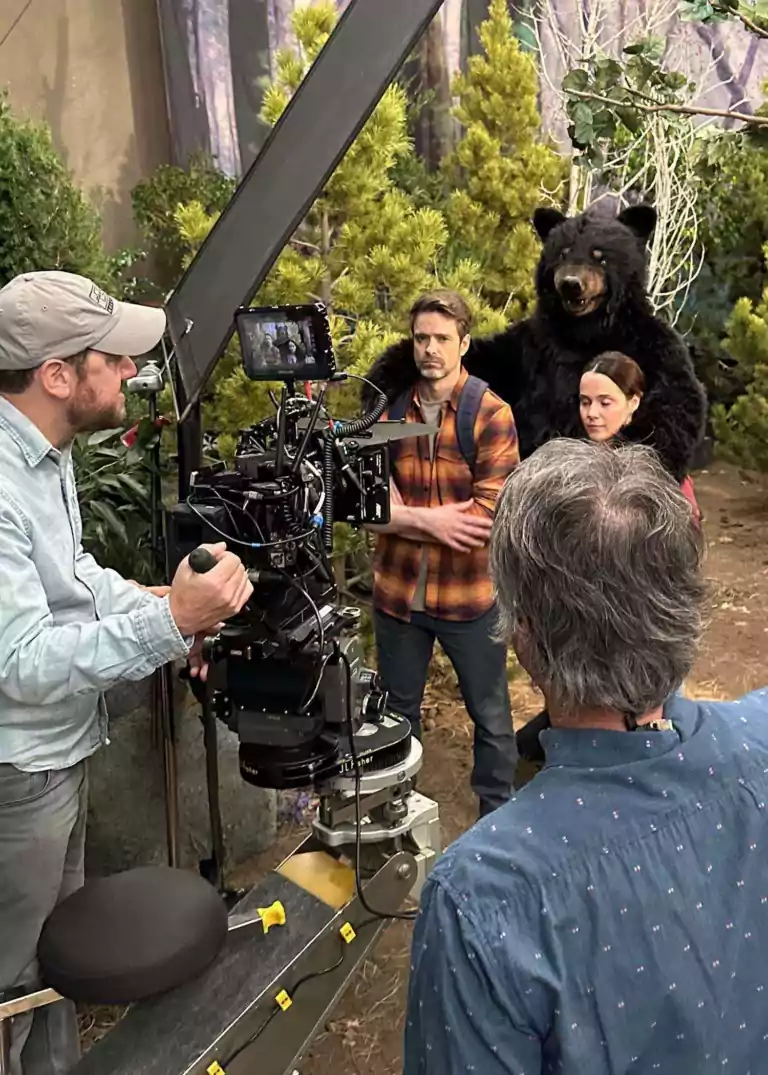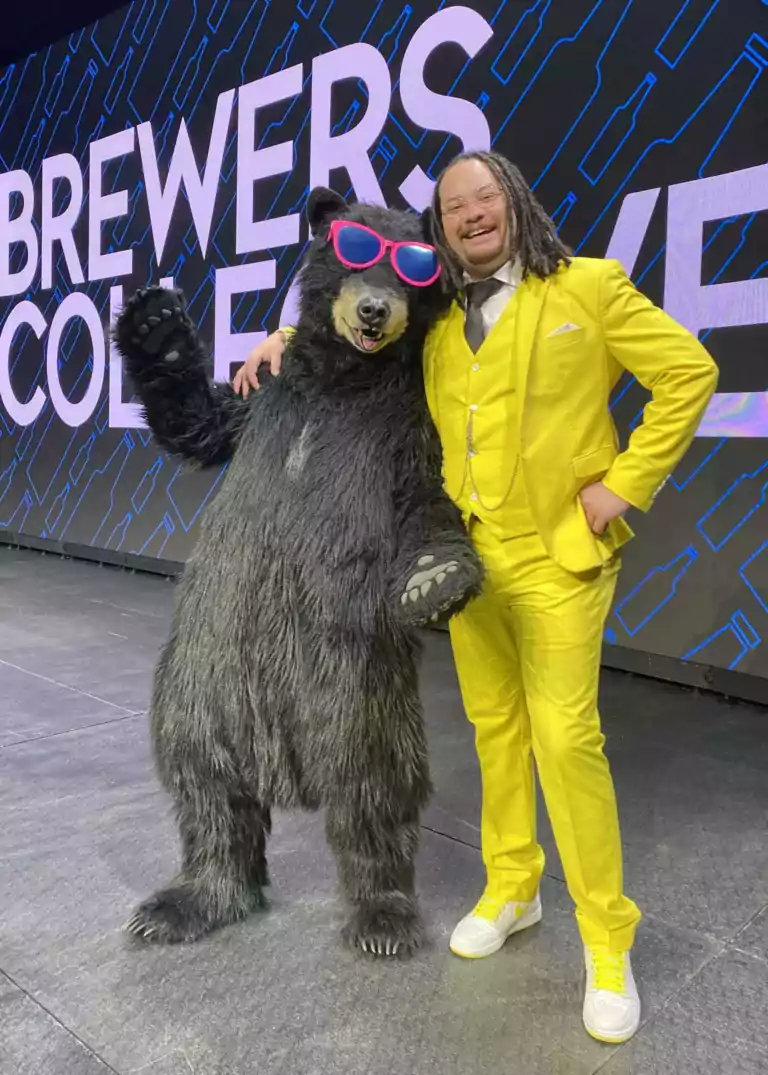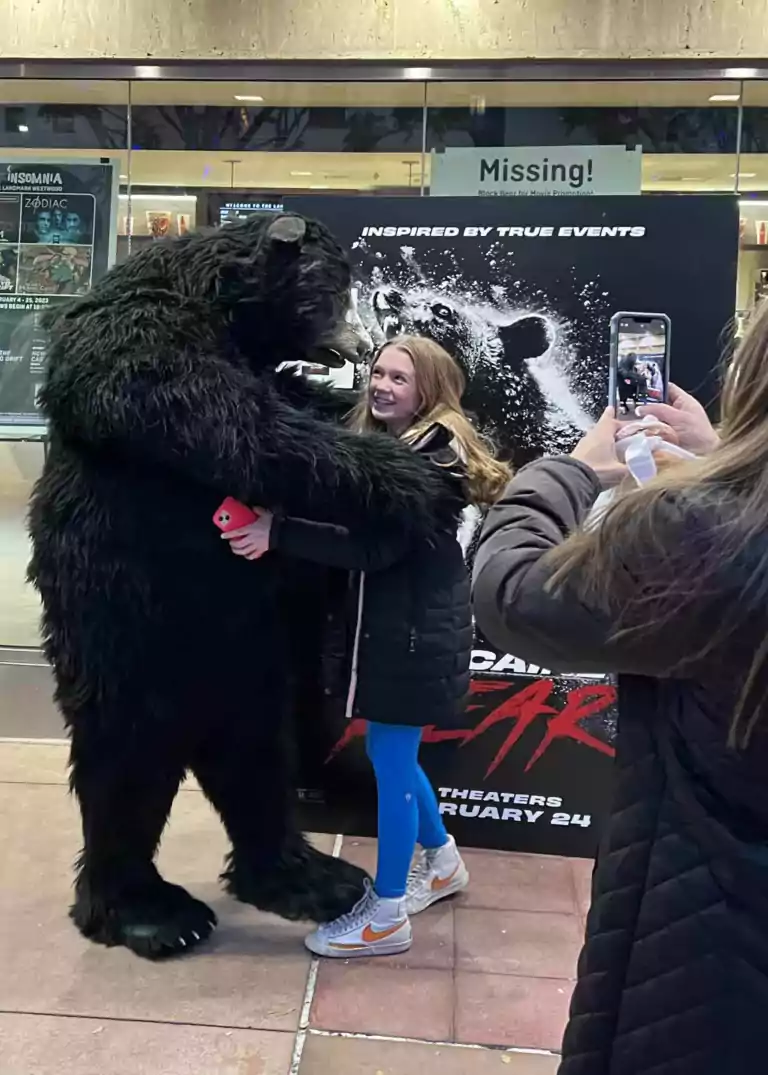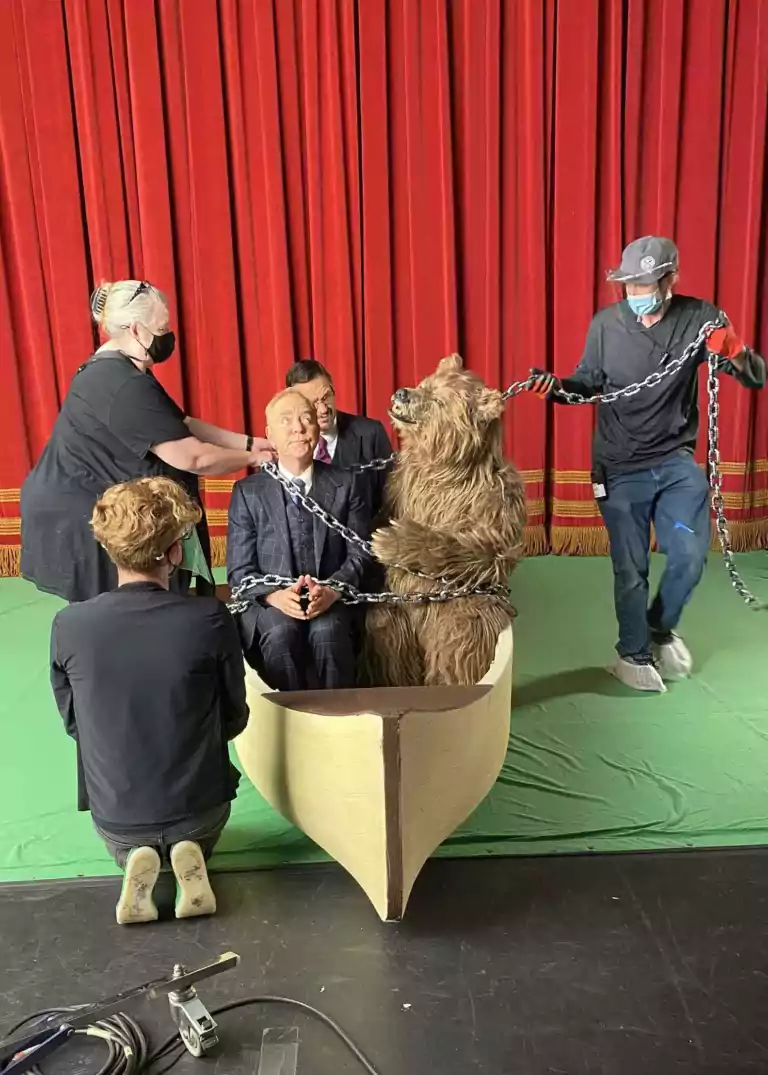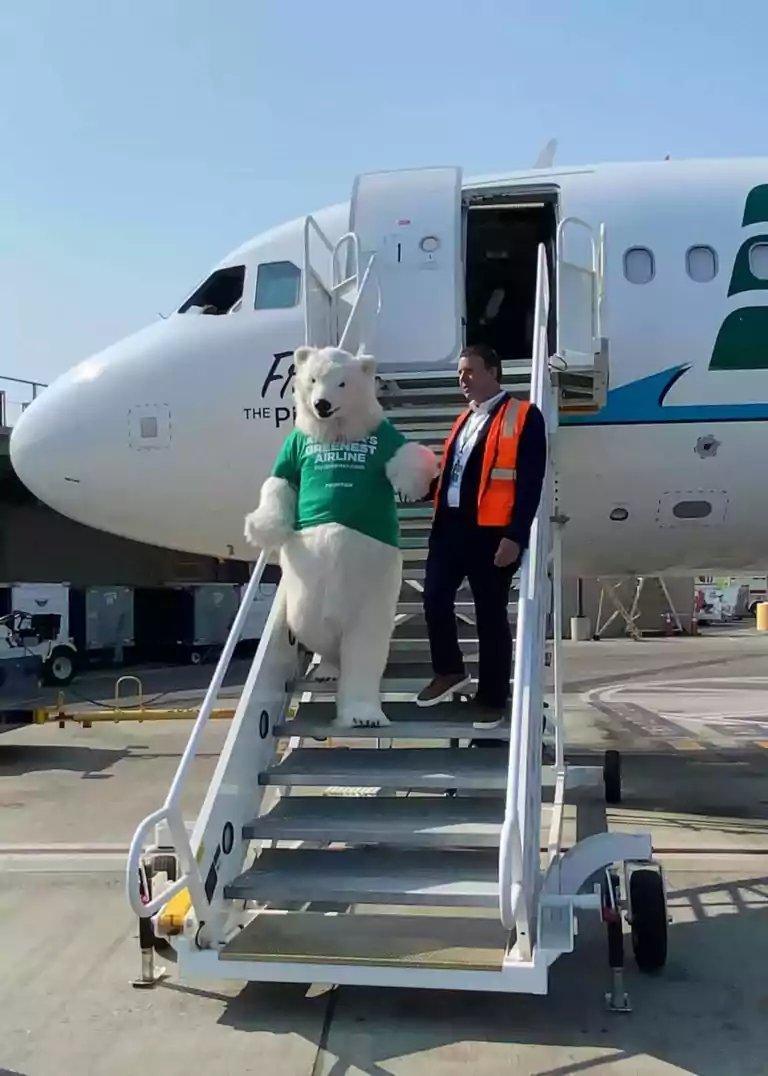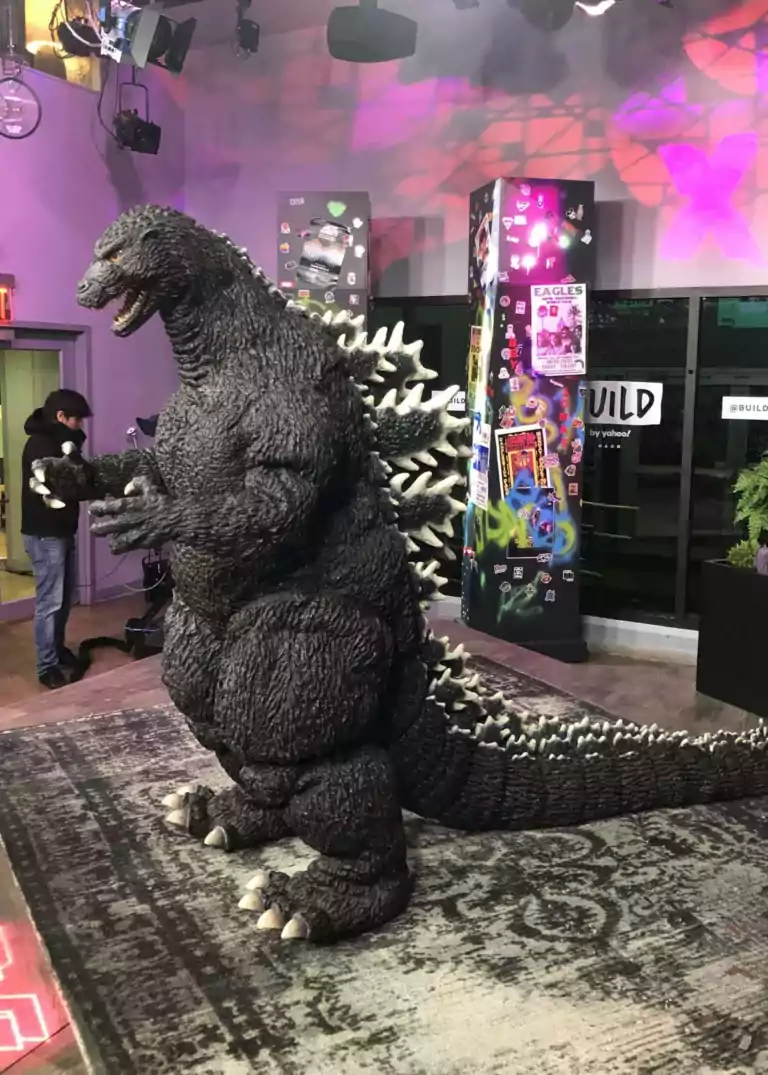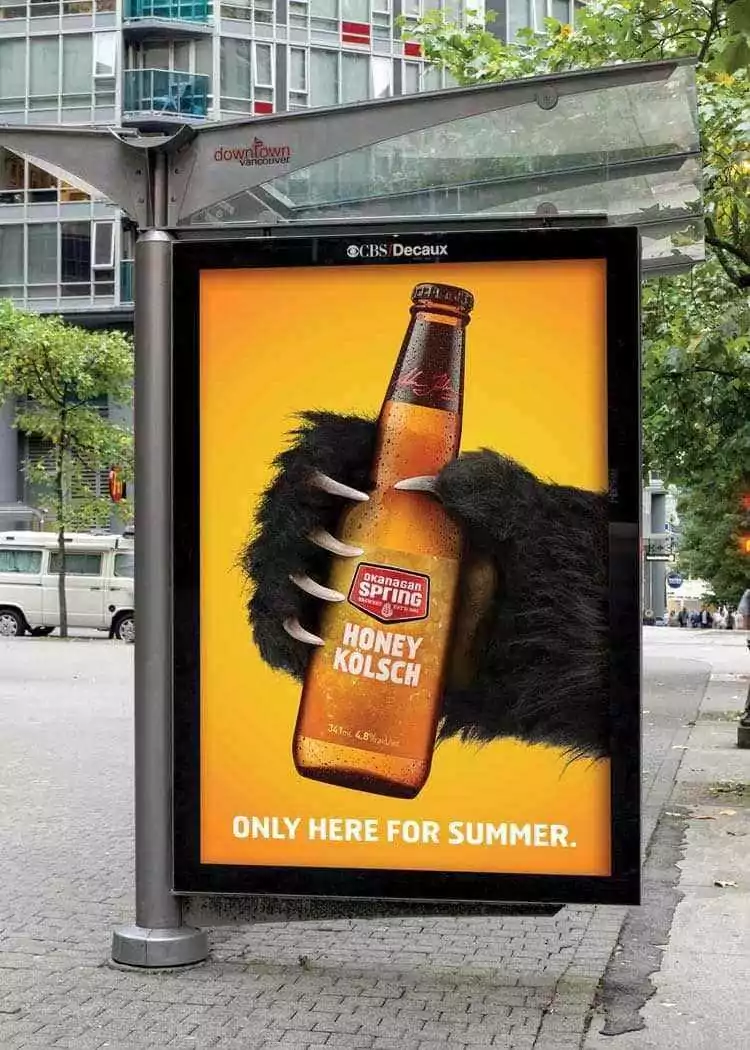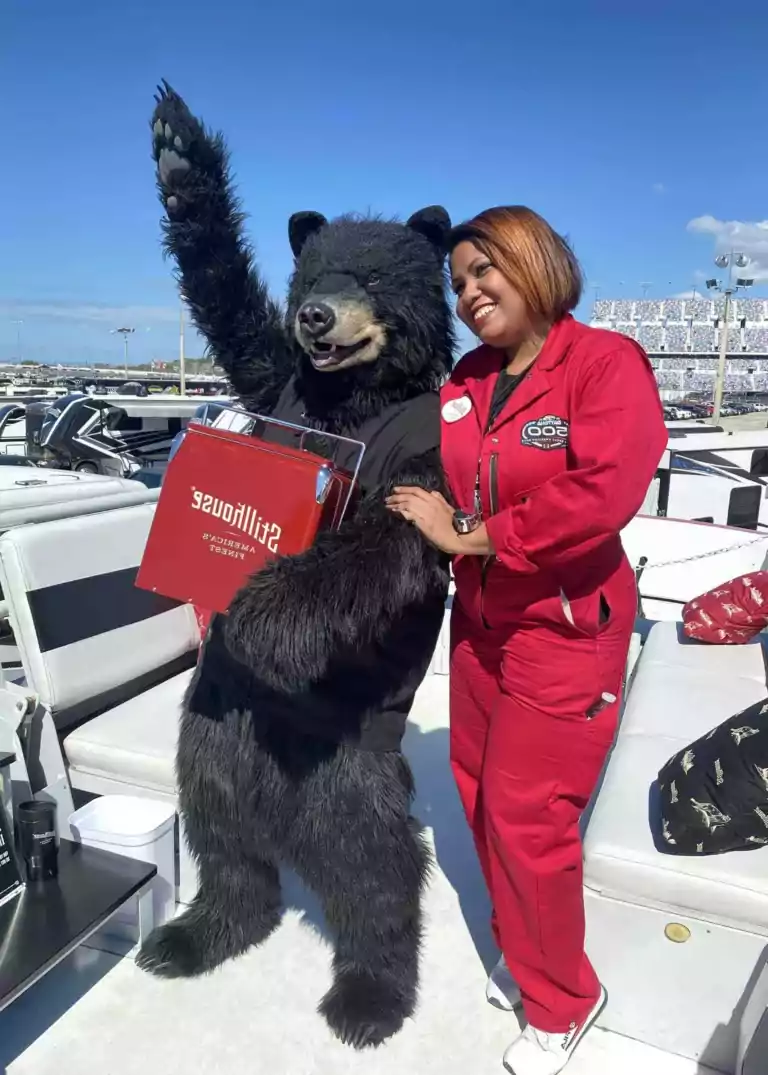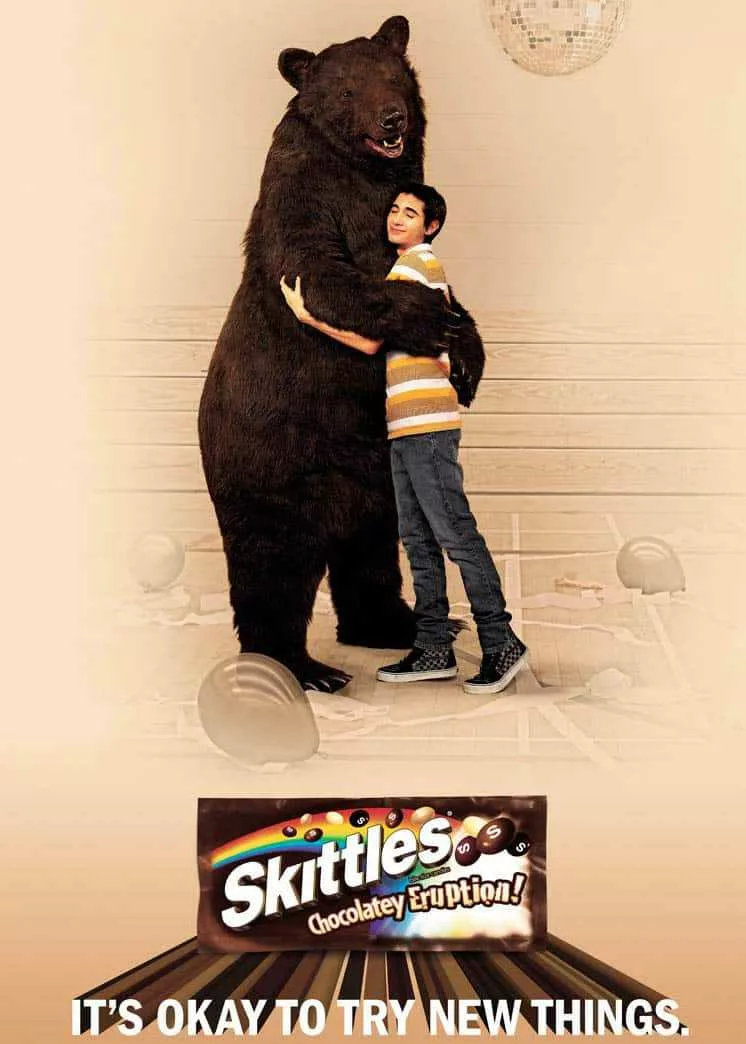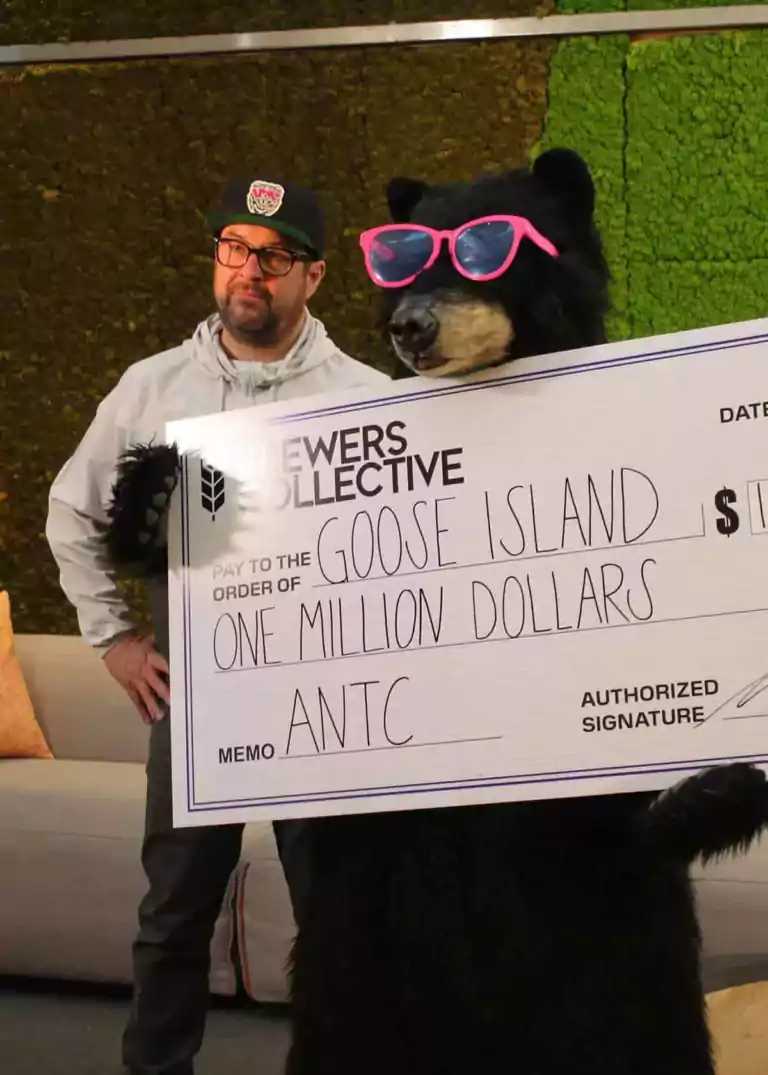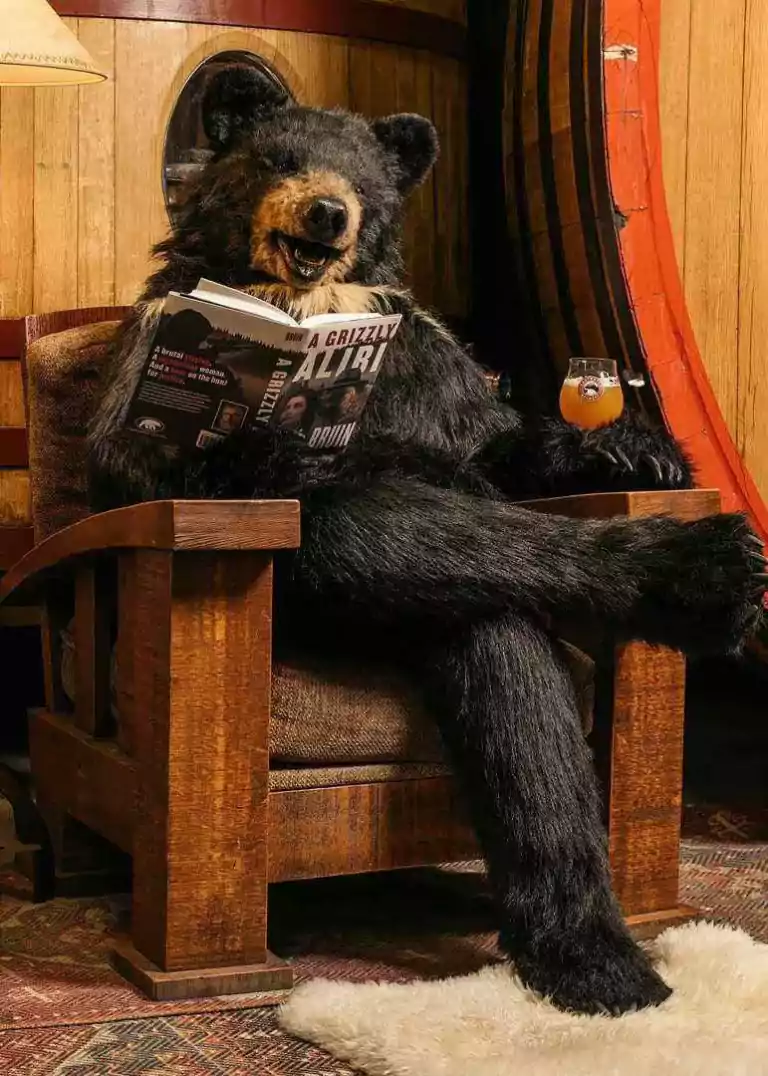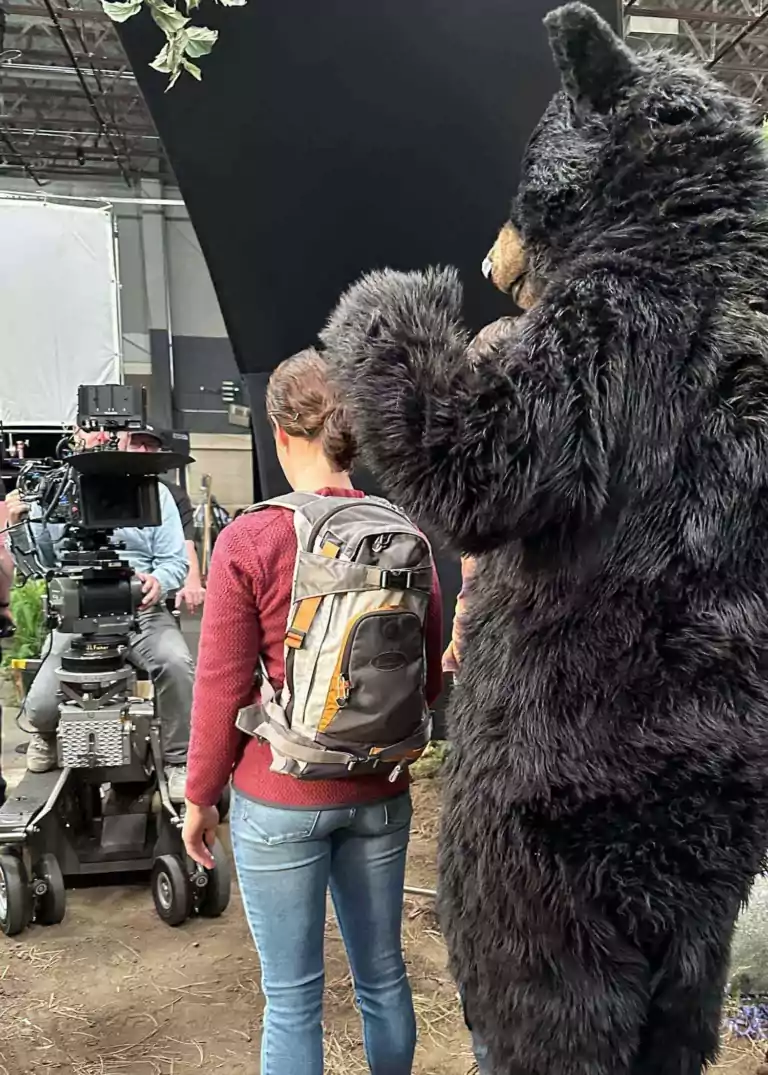 Helping Brands Make An Un-Bear-Lievable Impact
[TV Commercials]
[Brand Activations & Special Events]
When there are literally billions of pages on Google and millions of monthly Facebook & Instagram users online…
Making an instant impression with your brand can be as difficult as making your voice heard in Times Square during rush hour.
Luckily, we're here to help.'
Who Are We?
"Animatronic Bear Studios Inc." specializes in providing high-quality realistic animal costumes for use in TV commercials, brand activations, and special events.
But these aren't your 'average' costumes…
Our unique and iconic costumes are designed to mimic the appearance of REAL animals – and just like real animals, they grab attention almost everywhere we go.
Is it any wonder brands count on Animatronic Bear Studios Inc. to give them that little extra 'something' that so many shoots and events lack?
How Can We Help?
If you've ever been on safari or even to the zoo, you'll know that big animals like bears ALWAYS turn heads – which is why ours are all larger than life.
Our lifelike, realistic costumes are perfect for a wide variety of occasions to build brand awareness and drive engagement through the roof!
Whether you're hosting an event or launching a product or service…
We're ready to help you add a realistic, dynamic, and unforgettable furball to your project that will stick in your audience's hearts and minds for many years to come.
Animatronic Bear Studios Inc. On TV
Need a touch of the wild in your upcoming commercial shoot?
Animatronic Bear Studios Inc.'s realistic animal costumes are the perfect choice for any company wanting to make a big impression on the screen.
And we don't just have animals – there's a whole lot more for you to discover!
Here are a few ideas of how we can help you break through the clutter of traditional advertising:
Use one of our animals as a mascot or spokesperson for your brand

Create extra-'roar'-dinary scenarios you definitely can't do with real animals

Take your business to the future with one of our robot costumes

Build a laugh-out-loud commercial that racks up millions of YouTube hits
Ready to get started?
Please contact us to discuss how we can help you with your project!
Contact us Today
Need More Inspiration?
Check Out Some of Our Previous Projects
Wild Blueberries
Bronson, one of our realistic bear costumes, was hired to attend a supermarket film shoot to prove that flash-frozen Wild Blueberries were the only option for a bear.
What made it to Bronson's shopping cart? Watch to find out.
House of Fun Gaming App Featuring Penn & Teller
We worked closely with Borax Creative to create a playful commercial featuring one of our animatronic friends, Bruno, and two of our heroes: Penn & Teller. This shoot was magic in every possible way. Check it out now!
Animatronic Bear Studios Inc.
For Brand Activations & Special Events
Need to turn heads at a convention or have a launch like no other?
Animatronic Bear Studios Inc.' are here to help you provide fun, interactive, and, most importantly ENGAGING experiences for your prospective customers!
Here are a few ideas of how you can get people flying to your business like bees around a honeypot:
Use one of our bears to attract serious attention to your booth at a trade show

Add an extra pair of paws to your flyer distribution team

Build a marketing campaign that literally stands tall above the rest

Create a serious buzz by walking around the block with one of our bears
Cocaine Bear movie activation for Landmark Theaters Hollywood
To celebrate the release of 'Cocaine Bear,' we were hired by Landmark Theatres in Los Angeles to bring the legendary Black Bear that ingested 75 lb of cocaine back to life! We had a great time interacting with the audience for their opening night party!
Frontier Airlines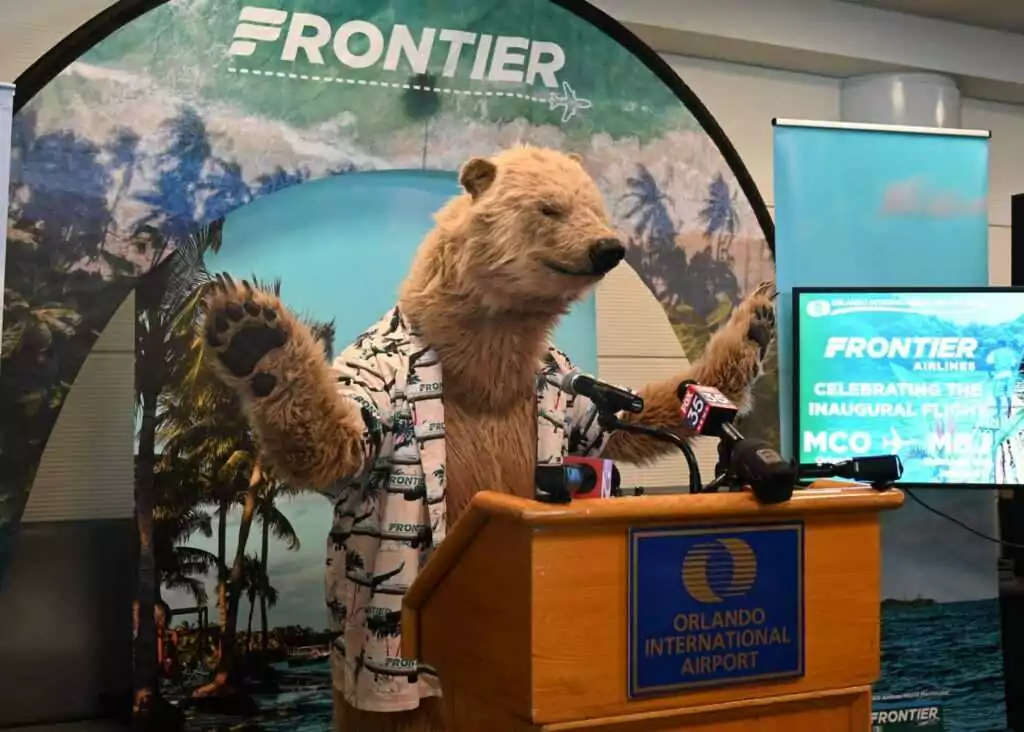 Frontier Airlines frequently hire our grizzly bear Karluk and our polar bear Nanuq to act as their green initiative animal ambassadors. Nanuq proved so popular that they also hired our grizzly bear Karluk as well! Both are involved with hugely popular public-facing corporate events, ground breakings and inaugural flights. 
Stillhouse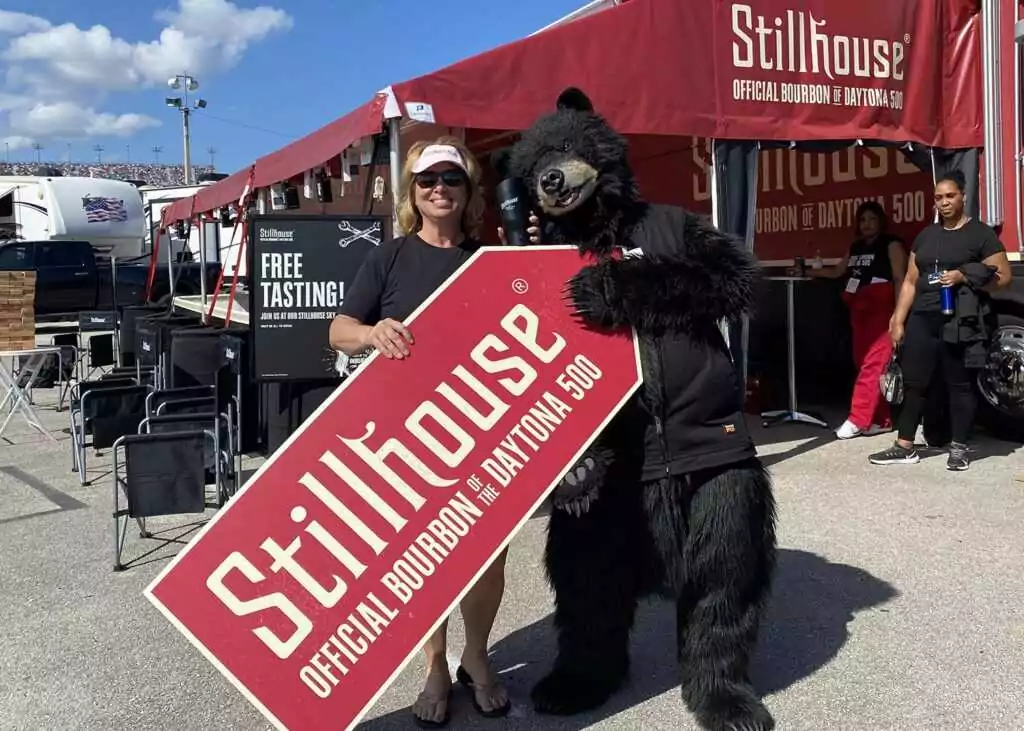 Stillhouse launched a brand-new product at the Daytona 500 NASCAR event by bringing Berwynn onto the track. We posed with their marketing material, interacted with guests, and gave out free samples. The crowd couldn't get enough!

Why Choose Animatronic Bear Studios Inc.?
At our core, we have over 40 years of combined service in the entertainment industry – from large-scale events to film & TV to public-facing events.
We take your IP very seriously and work hard with your creative team to deliver a campaign that represents your brand as closely as possible.
By carefully planning out your project using unique, high-quality costumes and considering all the logistical 'headaches' for you, we'll help you create a memorable and impactful marketing campaign that builds powerful, long-term relationships with your customers.
But perhaps, more importantly: We love what we do.
We always look like we're having a great time because we are having a great time, no matter what we're shooting and no matter where we go.
When we have a good time – believe us, so does your audience.
(And that means your brand finds a special place in their hearts for a LONG time!)
If you're looking for a way to grab your audience's attention almost instantly, even in a world where ads are an everyday occurrence…
Why not get in touch?
A commercial or product launch with Animatronic Bear Studios Inc. working with you behind the scenes won't just boost your followers, engagement, and sales…
It might just be the most fun you ever have at 'work…'